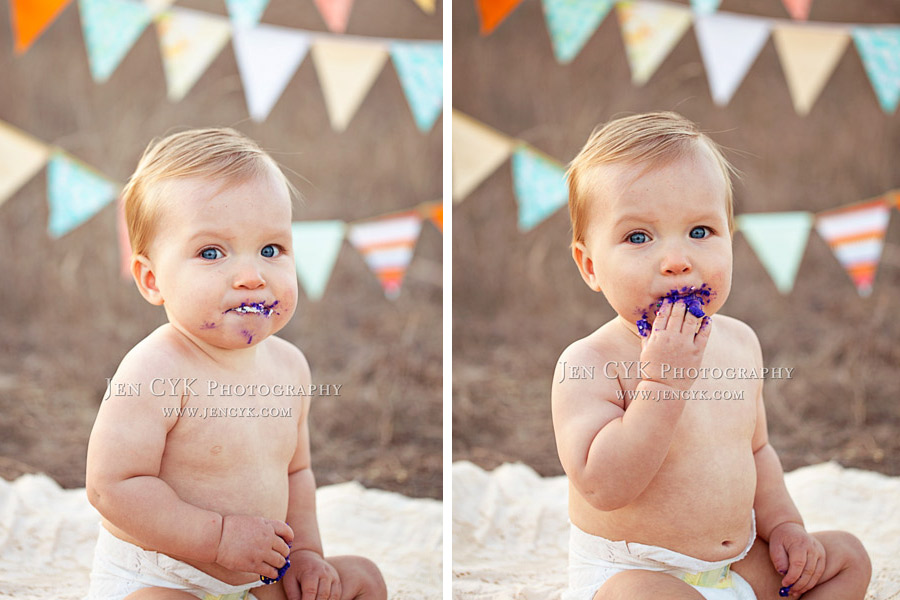 HE'S ONE!!! You guys, he was just born yesterday. Well literally, he was born a year ago, which is why we are taking these pictures. So a quick walk down memory lane. I was lucky enough to see this family every few months. As seen here:
So, we had to celebrate this sweet little guy's first year with a bang. AnneMarie picked out THE CUTEST shirt for him. One? With a bowtie? A BOWTIE! I LOVE bowties!!! And this little man looks so dapper in them. I think he should rock bowties every day, but that's just me.
Ben has been known to be quite serious. But every once in a while, he lets his true colors slip, and he smiles and laughs. And it's the sweetest thing. Thank you to AnneMarie & Adam for making these trips all the way down to Orange County to see me. I smile every time I see you and your little family. You guys are a fabulous unit, and I've loved watching your happiness over this last year. Okay enough gushing. ;)
This latest session, was probably one of our favorite shoots yet! Hope these make ya'll smile too!