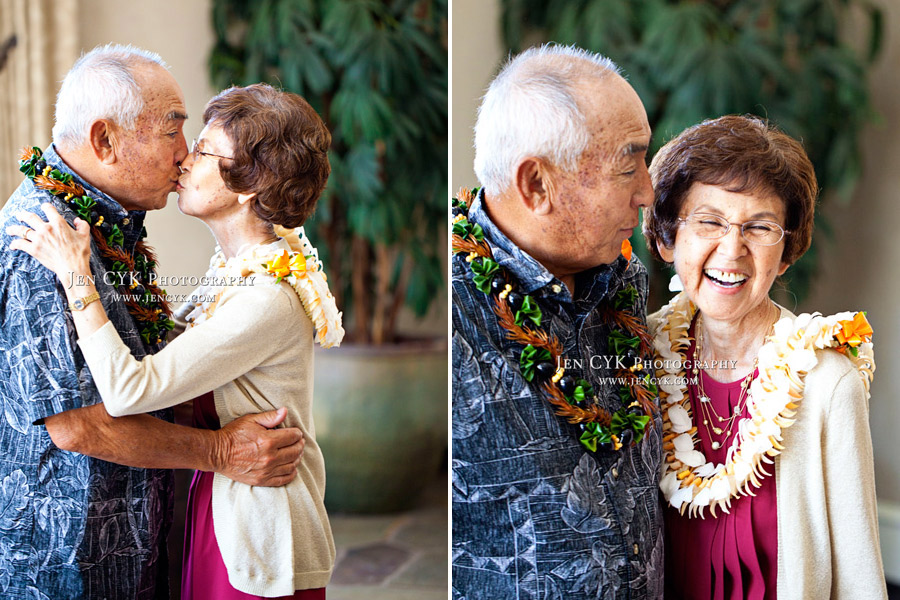 While I only had the honor of meeting Tami's parents one time, they were so memorable. Her lovely, sweet, tiny mother, she had the biggest smile every time I looked at her. And her father was greeted with such warmth by everyone who arrived at their anniversary celebration.
Such a lovely afternoon that Tami and her family put together to celebrate 50 years of marriage between two beautiful people. A day filled with sweet words from so many people who's lives had clearly been touched by this couple. Listening to what their guests had to say about them, told what a fantastic testimony of faith and love they are to so many around them.
I took these two aside and posed them for a few pictures alone. I asked Tom to give his wife a little kiss, and she so sweetly (and bashfully) said "on the lips!!" Hehe. Moments like those are unforgettable in my little book.
I love to see people celebrating great things and great people. Cheers to many more years of love, faith and inspiration!