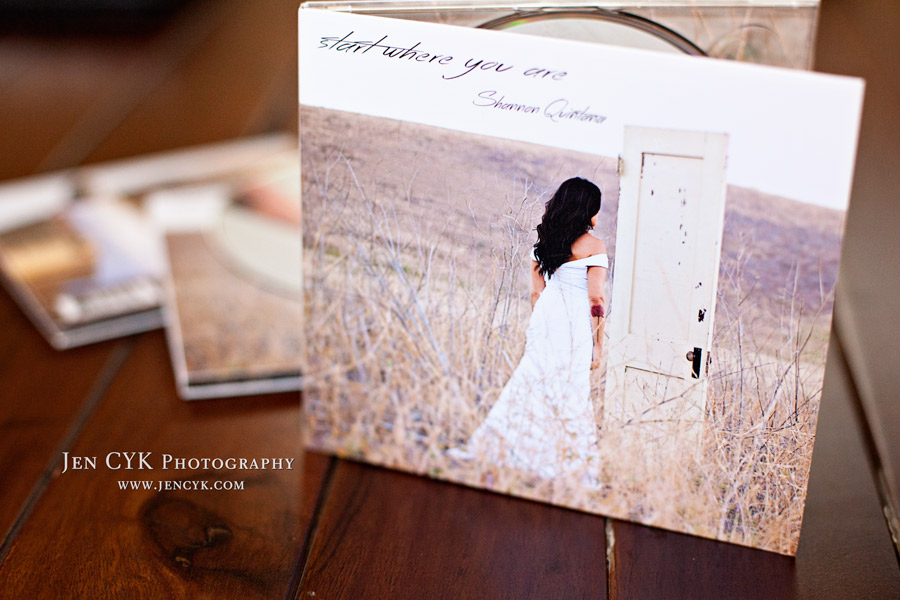 Seven years she had this album cover in her head. Seven years it took to bring this album to life. But it happened.
Did I ever tell you how I know Shannon? She was the worship leader at my church. She is obviously talented, pretty, and has a guitar. I thought images of a girl and her guitar would be awesome. So I introduced myself, asked if she wanted to be the girl and her guitar in my pictures, she said okay, and these beautiful images were made. Not only were awesome pictures created that day, but the start of a friendship began. One that I am now beyond thankful for.
Years later, here we are again, celebrating the release of her latest album. One night at our small group, tears streamed down her face as she told our little group of girls how she was aching to make this album. She felt selfish for wanting it so badly, but even so, it was a desire in her heart.
It happened. With so much support and lots of prayers, her album came to life. And the last phase of this project is almost ready to be drop. So here is the final release of Shannon Quintana's two part album, Start Where You Are. It is available on October 28, I hope you get it. Her music is always inspiring.
Oh, and I did the album's photography. Could you tell? Her vision and my style are the perfect match. I'm honored to be a part of this project, and am proud of this girl for making it a reality!