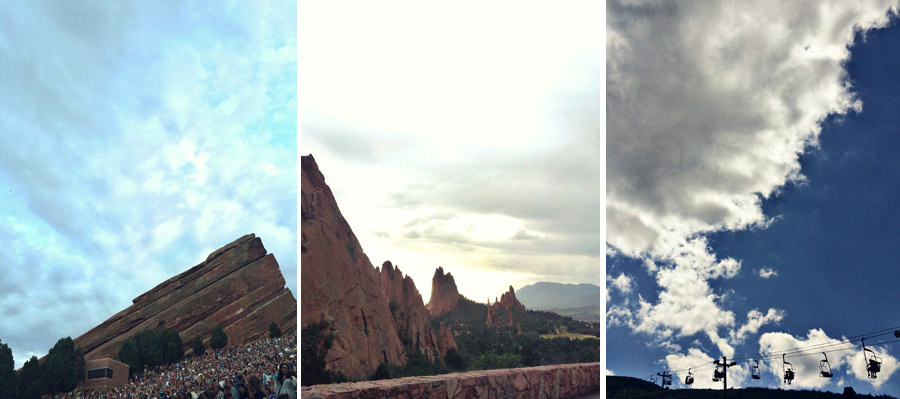 My lovely friend Leslie and I took a trip to Colorado last weekend. One of our favorite bands were playing (that would be The Avett Brothers, and they are amazing and awesome and incredible and you should drop everything you're doing and listen to their fabulous music) at an awesome venue (Red Rocks amphitheater). So we figured, why not, let's make a weekend out of it!
Here's where I would like to point out that I forgot my camera. The irony of it, ya know? I'm a photographer, and I forgot my camera. But I wasn't trippin because I had my iPhone, and really, that's my favorite camera. So all of these images you're seeing were taking on my iPhone through Instagram.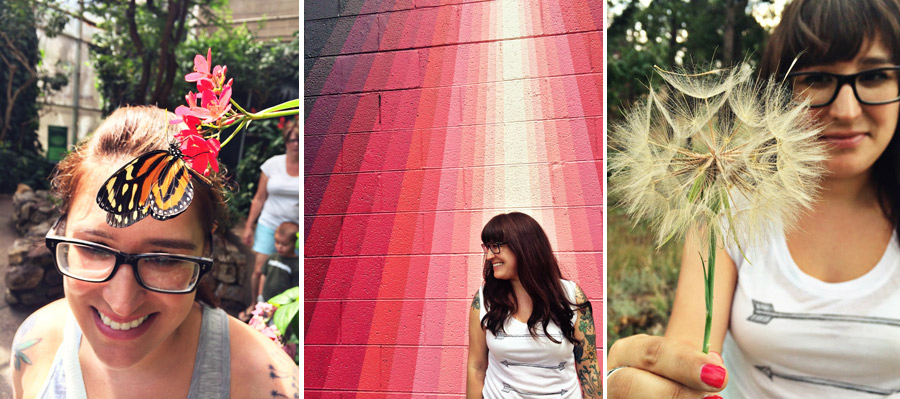 So we flew to Denver, rented a car, and ventured around the great state of Colorado. And we had the most fabulous time. Colorado is famous* for:
1. Me taking pictures of Leslie. Because the thing is, we venture out and I see alllll the ahhhhhmazzing things to take pictures of. And as you probably know, I like taking pictures of people. So Leslie has to stop every ten minutes and let me pose her, and smile about it. And she does an excellent job. :)
2. Zip lining. Okay so a lot of places have zip lining. But guess what, I'd never been! So we did it. We drove past a zip lining spot on one of our adventure days, and went for it! If you're ever in the Colorado Springs area, go for it! It's quick and fun!! (we used Adventures Out West, such a great staff and experience). Leslie screamed and yelled as she zipped down the line. I got gutsy and flipped upside down. I'm really good.
3. The greatest alpine slide in the history of slides. So I didn't know what this was, or what to expect. But it was THE MOST AMAZING THING EVER!! You take the ski lift up through the sky (and it's a beautiful ride). When you get to the top, you jump in your sled, and you slllllllide down. It's a pretty long ride, and 100% AWESOME!! I will forever more ride any alpine slide that I come across in all of my days.
4. Bloddies. Which is short for bloody marys. Man Colorado has some great bloodies. And let me tell you, I'm picky!! Mmmmm, good.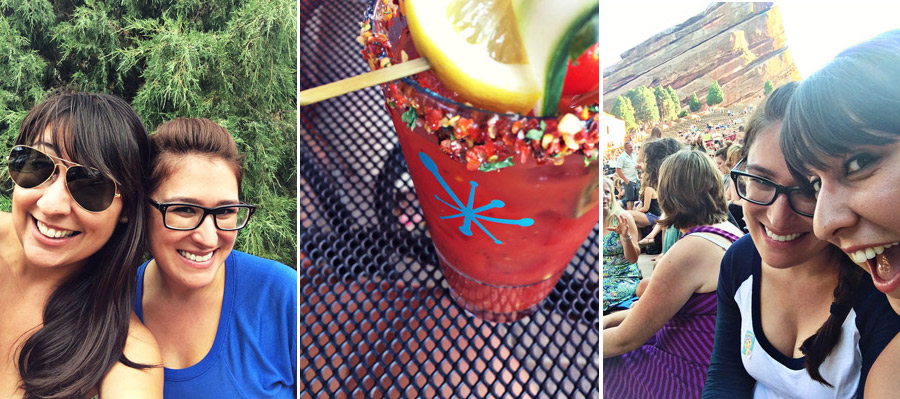 There ya have it folks. Colorado is rad. I could have easily spent another week there, and still had tons to do. I hope you get to take a fun trip there too!
*Famous according to ME!